Coachman appoints STARCO as sole supplier for wheels and tyres
From 1st July all wheels and tyres for market leading, high-quality caravan manufacturer Coachman will be supplied by STARCO. The two parties have signed a 100% three-year agreement and the partnership has got off to a promising start.
On a sunny day in June, STARCO met the Purchasing Director, Jason Thompson, and the Technical Director, Ian Kershaw, from Coachman at their caravan manufacturing hub in Hull, England for a tour of their factory and a chat about expectations to the extended agreement with STARCO.
"Coachman's reputation is built on building luxury, quality touring caravans. Therefore, our customers have extremely high expectations from us. Thus, we have high expectations from our suppliers. We need partnerships – in particular when it comes to development, design, quality and staying competitive," says Jason Thompson from Coachman.
British caravan manufacturer Coachman is amongst the top 10 caravan manufacturers in Europe. They have a yearly turnover at around 30 m EUR and employ 180 people. The UK is the largest touring caravan manufacturing base in Europe, where eleven manufacturers account for 98% of all caravans produced.
"We don't have a quality department as such. Everybody is responsible for quality, and our employees know this. This is a unique concept in our industry," says Jason Thompson proudly.
All the way along the production line various visual inspections are made, and additionally thorough tests are carried out before every caravan leaves the factory.
"To my knowledge we are the only British caravan manufacturer that conducts full functional tests after final assembly. We test all systems for a minimum of eight hours in total. In comparison, some competitors test for only six minutes," explains Jason Thompson. "We have always set the bar high. Maybe sometimes too high, but we believe this is what sets us apart from our competitors."
Coachman had the same wheel and tyre supplier for 30 years, however they introduced a dual sourcing policy in 2015, before eventually appointing STARCO as sole supplier on all complete wheel and tyre solutions.
The traditional business of Coachman is undergoing various changes. Recently the company has gone through a management buy-out. Operationally the business remains the same, and commercial focus is still on manufacturing and supplying exceptionally high quality caravans.
"Coachman have been on the STARCO radar for many years, so we're extremely happy about the initial opportunity and subsequent partnership we've secured. We look forward to supplying Coachman 100% and look forward to future development projects," says Shaun Jones.
The two parties are currently collaborating on a new 15" alloy for Coachman's new model coming soon.
"Our experience and ability to develop bespoke wheel and tyre designs based on customer specifications is what sets us apart from our competitors, says Shaun Jones. He refers to the many competitors being wheel and tyre 'assemblers', however they do not design, manufacture and deliver the range STARCO offers.
In the UK, STARCO has its warehouse, assembly and service facilities in Staffordshire.
Coachman will produce more than 2,000 luxury caravans this year, and are looking to increase production for this next season.
About Coachman
The Coachman Caravan Company was first formed in 1986. Establishing a small manufacturing plant in Hull, with just a handful of staff the company began to create its first range – the Coachman. Unveiled at the NEC in February 1987, Coachman received positive feedback from the industry. 20 dealers were appointed to sell the range and the first year's production topped 200 units. Today a lot has changed; however some things have remained the same; every Coachman is still built by fully trained craftspeople, to the highest standards using state-of-the-art construction methods and materials. Luxury and comfort are guaranteed and our extensive range means that you will find a caravan to perfectly meet your needs.
Media contact
Brian Lorentzen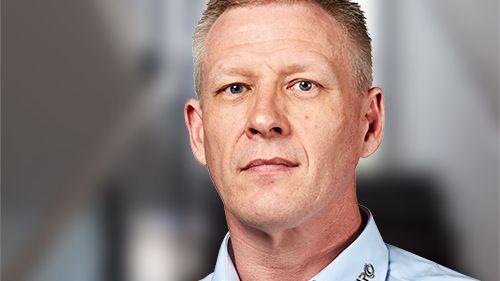 Sales contact
Shaun Jones
Six decades of continued innovation and excellence as a global leader in tyre development and manufacturingOur mother company, Kenda, one of the world's leading tyre manufacturers, recently commemorated its 60th Anniversary with a celebration at its Kenda American...