Copadex appointed STARCO distributor in France
At the start of 2020, a selection of STARCO's tyre range will be available and easily accessible in the French aftermarket via Copadex's strong network and turnkey e-shop solution.
The tyres available are primarily for turf, agricultural machinery, trailers and caravans – including the popular Kenda range for turf and STARCO's range for hay tedders. The full range will be available in February 2020, however Copadex jumped the gun and has started with successful sales of trailer and caravan tyres already.
"A cornerstone in our strategy is to partner with leading companies and here we see STARCO as market-leading in small and specialty tyres," states Bruno Clairay, Managing Director at Copadex. He continues: "We value long-term partnerships where we can improve the product range for customers together – and I'm thrilled that STARCO can contribute with extraordinary market and product insight and advice."
Copadex is currently strengthening their B2B setup to offer customers a one-stop-shop when it comes to tyres. The company employs 75 people and is a family-run company founded in 1980. Copadex offers premium, standard and budget tyres in 14 categories, for instance for the industrial and ground care industries. STARCO is a strong OEM partner that develops and manufactures wheel and tyre solutions.
"This is such a great match," states Hubert Plouchart, Senior Sales Manager at STARCO in France. "For our current and future OEM customers this means that their customers will get better access to the original wheels and tyres in the replacement market."
"STARCO's solutions perfectly match our current range, without cannibalizing other brands. Partnering with STARCO is really a win-win situation," says Clairay, Copadex
STARCO stopped serving the aftermarket in France in March 2017 to focus on the OEM business, which has grown ever since. However, the STARCO solutions still need to be accessible in the French and other markets and here the company partners with national distributors.
Copadex has experienced a growing demand for small and specialty tyres, for instance for turf. STARCO is market leading in turf and particularly compact tractors. On 5 December 2019, STARCO was invited to present the company and the new range to the Copadex sales team.
"STARCO's solutions perfectly match our current range, without cannibalizing other brands. Partnering with STARCO is really a win-win situation," says Clairay. "Small tyres or specialty tyres are very often difficult for resellers or for end-users to find. Our many contacts and connections make the STARCO products more accessible in the entire French market."
Copadex has their own webshop, used by 70% of their customers. They also offer a turnkey e-shop solution for their customers, which is customisable and integrates seamlessly into the customers' inventory and supply setup. The e-shop solution is called SYTAO.
The STARCO range will join the nearly 500,000 tyres Copadex has in stock in their 13 hectare storage facility in Loiret, just south of Paris in France.
Picture, from left: Yannick Thierry, Purchasing Manager, Copadex, Hubert Plouchart, Seniour Sales Manager, STARCO and Bruno Clairay, CEO and owner at Copadex
Media contact
Brian Lorentzen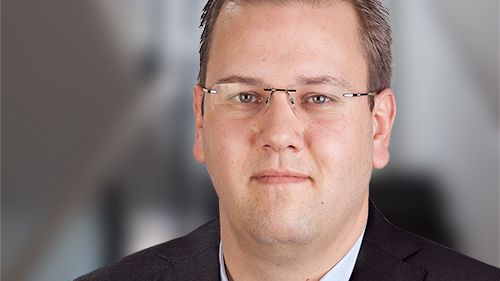 Sales contact
Axel Werner
Six decades of continued innovation and excellence as a global leader in tyre development and manufacturingOur mother company, Kenda, one of the world's leading tyre manufacturers, recently commemorated its 60th Anniversary with a celebration at its Kenda American...