A tyre for every Trailer and Caravan
With the launch of the MasterTrail, KargoTrail and EcoTrail tyres, STARCO introduces a range of tyres specifically for high speed trailer and caravan applications that is competitive, user-friendly and economical.
As STARCO continues to increase its market share in the growing trailer and caravan market, the company has invested heavily in designing and developing a new range of tyres that are optimized for both trailer and caravan applications. As the only manufacturer of both the wheel and tyre, this enables the company to offer OEM's and aftermarket customers wheel and tyre combinations that are perfectly matched for each other.
Every STARCO tyre benefits from the optimal tyre design. They are each designed to provide good grip and water dissipation, optimal shock absorption, and a long service life, without unnecessary mass that can impair heat dissipation and lead to more rapid tyre wear.
For OEM's and particularly aftermarket purchasers, the choice of the right tyre for any trailer or caravan application has been a challenge, because different tyre designs from different manufacturers each have their own characteristics, often inherited from traditional automotive tyre designs.
With this new range of tyres, STARCO has made the choice simpler and more transparent.
STARCO EcoTrail is for light-duty, single-axle trailers and mid-range tandem trailers with a loading of up to 1000 kg. per axle.
STARCO KargoTrail is for single-axle trailers and tandem trailers with a loading of up to 1300 kg. per axle.
STARCO MasterTrail is for heavy load trailers with a loading of up to 2500 kg. per axle.
Of particular interest to aftermarket distributors and the end-user is the introduction of STARCO's large, easily-legible, user friendly tyre side wall markings, which aid selection when purchasing and subsequent inflation and operation.
STARCO EcoTrail, STARCO KargoTrail and STARCO MasterTrail are available in a range of popular sizes to suit most trailer and caravan applications.
Media Contact
Sarah Møller Lundberg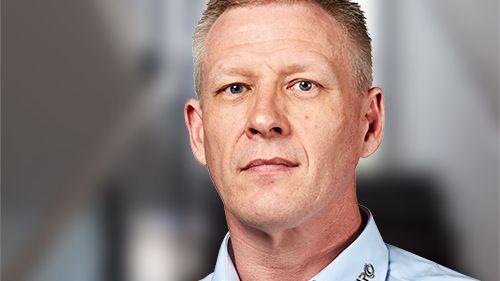 Sales contact
Shaun Jones
Um weitere technische Verbesserungen voranzutreiben, und um Synergien in der globalen technischen Struktur zu nutzen, führen STARCO und Kenda ihre beiden technischen Teams in Europa zusammen. Dies ist eine Stufe im Rahmen der signifikanten Investitionen von Kenda in...