Market-leading Scanvogn is turning up the STARCO-volume. No doubt, cost is a crucial factor when it comes to wheel and tyre supply to their mobile facilities. However, a supplier with the capability to streamline the product portfolio and support daily business when customers have questions is not bad either. We met one of the managing founders for a chat.
The market-leading Scanvogn, specialised in mobile facilities, belongs in the 1000-citizens town in Northern Denmark. The 9000 m2 production facilities and 150 employees' main competitors are based in Poland and Norway. Right now, it's high season for mobile restrooms and bathrooms for delivery before 1 June:
"If we don't deliver on time – the customer won't take them," says Frits Stjerne, one of Scanvogn's two founders. We stand in the middle of the production halls buzzing with activity. The restrooms and bathroom units being made for the spring and summer's music festivals, summer parties and construction sites are some of the several thousand units expected to leave production this year.
Make/buy decisions with an eye for quality
"We make the side walls and various components ourselves and get the specialised component-like toilets, furniture and ovens from suppliers. We assemble in-house and recently insourced production of components, because we can do it smarter and better ourselves," explains Frits Stjerne, and he says that the production time of a unit ranges from 16 to 100 hours depending on complexity. He is particularly proud of the case's assembly time: a mere 45 minutes. Here, time is determined by the time that the glue takes to harden.
The fully galvanised chassis developed specifically for Scanvogn and assembled on another location by the sub-supplier – often including the wheels and tyres.
"For us, price of the wheel and tyre is a key factor, however we know our customers need good quality to ensure safe transport of the facilities. We also know that the tyre is a component that possibly can cause claims – and we, for sure, do not like claims," says the co-founder, smiling, who also sees value in a complete wheel supplier that can perform specific diagnostics and general support with specialised wheel & tyre know-how.
Scanvogn has been a STARCO customer for years, however last year a more formalised supplier agreement was signed between the two parties. Today, the collaboration is closer and STARCO sell both a larger amount and more wheel and tyre types to Scanvogn.
"We are always happy to see and follow customers during growth. It's good for them and their sub suppliers. Scanvogn is a very interesting and unique business, and we see a great market potential with similar customers in Germany and the UK, for instance," says Shaun Jones, STARCO Segment Director, Trailer & Caravan.
Scanvogn primarily gets the STARCO KargoTrail and GT tyres on STARCO manufactured 13" steel wheels. Apart from the STARCO KargoTrail, the customer's favourite is the GT Savero with rough, open pattern specially designed for muddy conditions.
"We have learned that this all-season tyre is good due to registration and approval – and the all-round usage. If one dimension was sufficient, we'd go with that to streamline – however we need more options due to variety of our products," explains Stjerne. The mobile facilities from Scanvogn are always delivered registered and ready for the road. The maximum weight of the mobile facility is 3.5 ton.
Rising complexity sets new standards
While simplification of processes are in focus in the production, the facilities built are contrary getting more complex.
"Our customers have high demands in regards of technology and layout driving up the complexity," explains Stjerne and gives special handicap equipment and advanced water pumps allowing for less water consumption as examples.
"We have developed and delivered a few solutions to a French customers – that value highly our quality and advanced water technique – I believe this could open the door to a new market."
Scanvogn has grown organically since 2011 and currently employs approximately 150 people. They experienced a 74 % growth in gross profit from 2015 to 2016 due to new customers and increase turnover from existing customers. Despite the modesty, characteristic of citizens in the Northern Denmark, the co-founder firmly believes in the growth still to come.
About Scanvogn
Scanvogn has more than 30 years of experience and is European market leader in mobile facilities. Scanvogn designs and manufactures for various units such as welfare facilities, accommodation trailers, dining and office trailers, and mobile toilets and bathrooms for industries like Mining, Gas and the Construction, and Events. Scanvogn offers a large range of designs, or can custom build to the client's. All units are made of fibreglass, aluminium, galvanised and stainless steel to ensure that the units withstand the test of time. Scanvogn is located in Northern Denmark with nearly 150 employees.
Media Contact
Sarah Møller Lundberg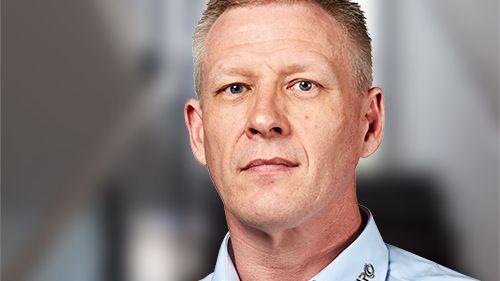 Sales contact
Shaun Jones
Um weitere technische Verbesserungen voranzutreiben, und um Synergien in der globalen technischen Struktur zu nutzen, führen STARCO und Kenda ihre beiden technischen Teams in Europa zusammen. Dies ist eine Stufe im Rahmen der signifikanten Investitionen von Kenda in...