STARCO FLEX iCore approved by major UK wheelbarrow manufacturers
STARCO launches a revolutionary low-cost puncture-free wheel – and tyre combination for wheelbarrows that has already won acceptance by major manufacturers in the UK. 
Since the launch of the STARCO FLEX PRO puncture-free wheelbarrow tyres in 2006 the concept of puncture-free tyres has been adopted by manufacturers and aftermarket distributors worldwide. STARCO lead the quest for a solid polyurethane foam tyre with performance characteristics comparable to pneumatics – as seen in the popular FLEX PRO and FLEX lite ranges.
Whilst suitable for many manual transport applications, it is in the wheelbarrow market that puncture-free tyres have won most acceptance. For manufacturers and end-users, it is unfortunate that the market quickly became swamped with cheap "no-name" copy products, mostly of Far-Eastern origin. Despite the superficial and for customers, confusing, similarity to the genuine article, none of these have the performance, safety and durability characteristics of the STARCO FLEX products.
STARCO has responded with the iCore series of puncture-free wheels – a new product comprising a discreetly engineered polyurethane foam tyre, moulded directly onto a plastic wheel. The wheel comprises an easy to clean outer section that is moulded around a mechanically intelligent core that includes a flexible outer-section to distribute the load under rotation. The iCore assembly is completely sealed with no spokes or moulding structures in which dirt or contaminants may accumulate. This results in a product that is easy to clean and which remains visually attractive.
The iCore is a third-generation STARCO FLEX product, developed in close cooperation with leading OEM customers. It is fully puncture-proof tyre that gives an excellent ride, shock-absorption. It also reduces the rolling-resistance and tendency for flat-spotting. The iCore is manufactured using 67% recycled material and when discarded, the product is 100% recyclable. The product is 100% compliant with the UK COSHH (Control of Substances Hazardous to Health) regulations. Because it contains no polycyclic aromatic hydrocarbons the iCore is fully REACH compliant with EU regulations.
The first STARCO OEM customers, the Walsall Wheelbarrows Limited, has already taken delivery of the iCore (39-8 replacement) wheels and is fitting these as standard on certain wheelbarrow ranges for many of its customers, a move that will lead to increased overall sales of STARCO FLEX assemblies.
STARCO FLEX iCore will be sold through OE manufactures and will be available in DIY stores and other OEM distribution channels from the spring 2014.
Media Contact
Sarah Møller Lundberg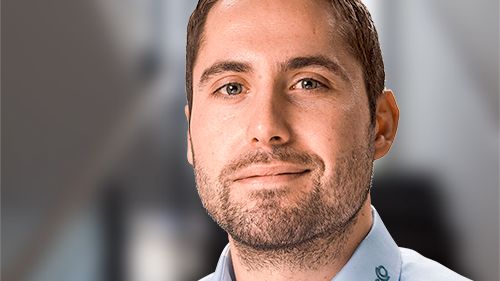 Sales contact
Charly Fontanella
Um weitere technische Verbesserungen voranzutreiben, und um Synergien in der globalen technischen Struktur zu nutzen, führen STARCO und Kenda ihre beiden technischen Teams in Europa zusammen. Dies ist eine Stufe im Rahmen der signifikanten Investitionen von Kenda in...