STARCO wins contract to supply wheels and tyres for Terrion tractors
"With the recent agreement with Russian tractor manufacturer ZAO ATM Group, STARCO has brought the company closer to our goal of becoming a world-class supplier to the agricultural OEM market", says CEO Peer Ejlersgaard. 
The announcement this week that the Russian manufacturer has chosen STARCO as its wheel and tyre supplier for the TERRION range is one step further in the STARCO Agricultural Strategy. Under the new agreement, STARCO Eastern group will supply steel wheels from TITAN, Row Crop wheels from STARCO Schaad and tyres from BKT to the ATM group.
According to STARCO CEO Peer Ejlersgaard, the alliance between STARCO, TITAN and BKT is a win-win for all partners.
US based wheel and tyre manufacturer TITAN has adopted a wheel configuration similar to the steel wheel design already proven by STARCO at its own wheel manufacturing plant. The agreement gives TITAN access to the growing agricultural market in Russia, and to the expertise of the STARCO Eastern Group.
Tyre manufacturer BKT is well established in the aftermarket via the exclusive distribution agreement with STARCO Eastern Group, but this agreement with Terion moves BKT into the important tractor OEM market for the first time.
This corporation allows STARCO to move further into the agricultural sector without having to invest in new manufacturing technology, thus retaining manufacturing capacity for other products and customers.
"We brought TITAN and BKT together in this venture very quickly, our three companies work well together and we will continue to develop this partnership", explains STARCO Eastern Group Regional director Aleksejs Dremacs, "with a view to supplying other OEM customers in the agricultural sector worldwide." 
STARCO brings a unique expertise to the OEM tractor market – the ability to combine selected products and technologies to give the OEM manufacturer a tailor-made solution that no single manufacturer cur-rently can deliver.
"The product philosophy behind this cooperation was in many ways inspired by our experience with con-version kits for other segments. Our organization has both the expertise and the way of thinking necessary to tackle such a contract", says Peer Ejlersgaard.
The STARCO solution for the TERRION tractors will also include as standard, steel wheels that are configured for mounting dual wheels from STARCO Schaad. Farmers purchasing TERRION tractors will have access to STARCO Schaad products, at both OEM and aftermarket level, giving the TERRION tractor an important edge on its competitors.
The trend towards supplying OEM customers in the agricultural sector is a logical one for STARCO. "Many of the initiatives that we have implemented in the past 10 years are bearing fruit and complementing each other" explains Peer Ejlersgaard, "our increased focus on the agricultural sector, our growth in Russia and Eastern Europe, and most recently our expansion into South Africa; regions in which agriculture is in rapid growth, make good business sense. Our ability to combine the products and expertise of major tyre and wheel manufacturers without own design and manufacturing capability, and with our specialized products such as Schaad dual wheels, make STARCO a unique supplier to agricultural and industrial customers worldwide. For the specialized OEM customer, STARCO is a one-stop-shop to be reckoned with."
Wheels and tyres for TERRION tractors will be assembled by STARCO in St.Petersburg for delivery to the ZAO ATM factory in Tambov, employing a logistics concept and quality assurance programme that is already well-proven by STARCO at the company's assembly centres in other European countries.
TERRION tractors are manufactured by the Russian ZAO AgroTechMash (ATM) Group – Russia's third largest tractor manufacturer whose products are designed and built to standards equal to any European or North American tractor manufacturer.
Media Contact
Sarah Møller Lundberg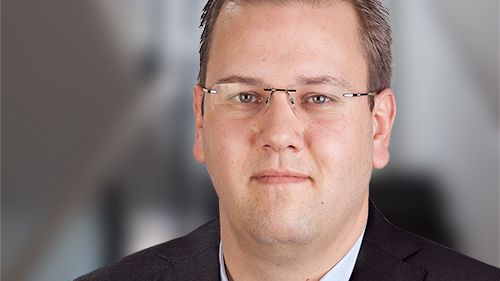 Sales contact
Axel Werner
Afin de générer de nouvelles améliorations techniques et de tirer parti des synergies dans la configuration technique mondiale, STARCO et Kenda combinent leurs équipes techniques en Europe. Il s'agit d'une étape dans les investissements importants de Kenda à la fois...