The new enhanced sidewall information field on selected STARCO High Speed tyres has been a great success with distributors and the tyre service industry.
The idea of legible product and safety information is not new – we are accustomed to product specifications on food and beverage packaging, chemicals and paints, computer and electronics products – and also tyres.
But the information on tyres has generally been far from user friendly – different manufacturers publish differing specifications, sometimes using imperial or metric units, and often with text so small and a layout quite different from that on competitors' products, that the distributor, tyre service professional and end-user can easily misread or oversee vital product information. The « small-print » specifications that are moulded onto the sidewall of the tyre may easily become illegible, not least because the sidewall is often scuffed on kerbstones or other obstacles.
Applying correct pressure, load and speed, when towing a trailer, is important to maximise the durability of the tyre. But more importantly, it is a question about safety in operation. The user needs to know, not only at the time of purchase and initial mounting. It is essential throughout the service life of the tyre. Both the service-life and safety of the tyre – and the application on which it is mounted – may be dramatically reduced if the tyre is employed beyond its specification.
STARCO has introduced a new approach by moulding a large legible information field with a standardized layout on the sidewall of selected STARCO products. The idea has already been implemented on trailer and caravan tyres – the acclaimed STARCO EcoTrial, KargoTrail and MasterTrail product ranges. These products were relevant for such a development, because these tyres are used for applications which have a high degree of end-user maintenance.
The sidewall information shows the maximum speed and loading as well as the inflation pressures for the tyre when fitted to selected compatible STARCO wheels.
The STARCO EcoTrail, KargoTrail and MasterTrail series are already being delivered to leading OE manufacturing partners – mainly as complete wheel assemblies, but are now also available to the aftermarket.
Currently, this approach is unique to STARCO, but one might expect that other manufacturers follow suit as STARCO once again sets the standard for the industry.
Media Contact
Sarah Møller Lundberg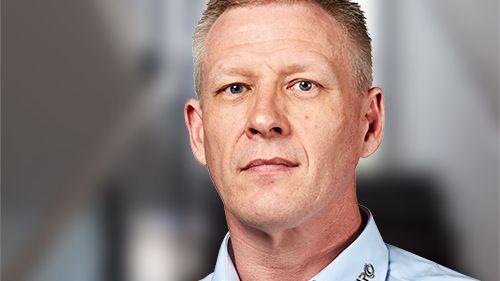 Sales contact
Shaun Jones
Afin de générer de nouvelles améliorations techniques et de tirer parti des synergies dans la configuration technique mondiale, STARCO et Kenda combinent leurs équipes techniques en Europe. Il s'agit d'une étape dans les investissements importants de Kenda à la fois...