Improving compact tractor versatility
Since 2011, STARCO has supplied wheels and tyres for Kubota DE's compact tractor range. By adjusting the wheel and tyres, the compact tractors initially designed for standard applications, become perfect for different usage across Europe such as snow service and tool carrier.
The sales of Kubota compact tractors in Europe is growing in parallel with investments in the European development setup, focused on adjusting the tractors to the European market. Some compact tractor ranges imported into Europe are initially designed for standard applications in the biggest markets like USA or Asia – for instance for wet farming. However, having customised wheel and tyre solutions, the tractors turn into a specialised ones for various use across Europe.
"Tractors used for snow service is a big market for us in Germany and other areas in Central Europe. We have implemented many adjustments to make the compact tractors perfect for this purpose, for instance by adding hydraulic components, front-lifting-systems, front PTOs and customised wheel and tyre solutions", says Michael Klug, Product Manager, Compact Tractors and Groundcare Equipment, Kubota Deutschland.
Moreover, tool carrier is a usual way to use a compact tractor in many European regions.
Kubota Corporation has been a leading manufacturer of agricultural, turf, hay and construction equipment and Industrial Engines since 1890. Today, they are market leading in compact tractors.
STARCO has been supplying Kubota Deutschland since 2011 – it's a subsidiary in the Kubota Corporation. Axel Werner, Senior Sales Manager and responsible for STARCO's Tractor Segment, states the importance of this relation: "Our collaboration with Kubota Deutschland is a great example of the role we play, when it comes to compact tractor customers. We know we bring most value to our customers, when we take part in the early stages of the development phase and have multiple touchpoints across the entire supply chain, that is from development to delivery."
STARCO delivers thousands of bespoke wheel solutions and wheel kits to all Kubota's compact tractors series making the tractors more versatile. The supply setup is a just-in-time setup to Kubota's assembly centre close to Frankfurt.
"Our collaboration with STARCO is nearly perfect. They support us with more than just the wheels and tyres," points out Klug, who has worked for Kubota for 17 years. He continues: "Our direct, sometimes daily, communication with them helps us to take decisions faster and to find better solutions together. If there is a problem, we fix it."
STARCO has extensive know-how when it comes to compact tractors and gives support regarding the European Tractor Regulations (ETR), technical requirements, and tractor data down to the different tractor models' specifications. Earlier this year, Kubota re-launched its range to comply with the new European legislation, which has also impacted the tyres market. "STARCO has been very well-prepared for the new legislation and the ECE 106 marking," states Klug. Read more about ECE 106 marking here.
About Kubota Corporation
Kubota Corporation has been a leading manufacturer of agricultural, turf, hay and construction equipment and Industrial Engines since 1890. With world Headquarters in Osaka (Japan), and offices in more than 110 countries throughout North America, Europe and Asia, Kubota achieved over $16 billion of revenues in 2017. Although, agricultural equipment is Kubota's primary line of products, Kubota also produces a diverse portfolio of other products including city wide water filtration systems, irrigation, piping, roofing, housing and large underground valves. Kubota has 39,000 employees and annual net sales of 1.29 billion euros (1.7 trillion JPY). Approximately, 70% of Japanese Kubota's sales is overseas.
Media contact
Brian Lorentzen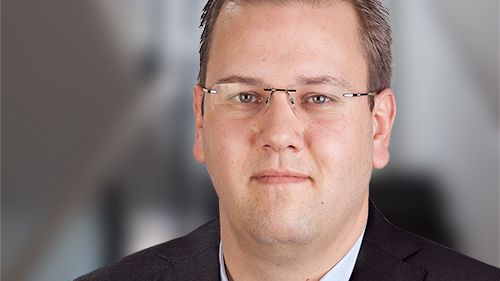 Sales contact
Axel Werner
Six decades of continued innovation and excellence as a global leader in tyre development and manufacturingOur mother company, Kenda, one of the world's leading tyre manufacturers, recently commemorated its 60th Anniversary with a celebration at its Kenda American...