Meet us at the UK's biggest caravan show 20-25th February 2018
With 20 years' of experience in supplying the caravan market, it is time for the industry's best kept secret to join its first camping and caravanning fair. STARCO is there to display its premium and standard wheel and tyre solutions for caravans and 'talk wheels' with both the caravan manufacturers and end-users. They want to learn from both ends of the market what features of a wheel and tyre are important to the consumer.
"We join the show to gain more in-depth market insight to support our growth within the touring caravan segment and to strengthen relations with current customers and attract new ones," says Shaun Jones, segment director for Trailer & Caravan at STARCO.
"We also want to talk to the end-users, because we need a thorough insight in their perception and ideas about tyres and wheels to develop solutions balancing quality and price desirably and suitably."
STARCO is market-leading in the trailer and caravan segment and supplies major manufactures across Europe. One of the tyre partners STARCO has been growing together with in this market is Giti – the company behind the GT Radial brand:
"We promote GT tyres as the premium caravan tyre, supported by the standard STARCO MasterTrail range and the Kenda Pro KR16 tyres," explains Shaun Jones, who continues: "The premium and standard products have features designed specifically for trailer and caravan applications, whereas the budget tyres are more all-round."
The commitment to the trailer market from both Giti and STARCO has been a big factor in driving STARCO to the leading position they have today in the European trailer market, with more than 30 percent of the market share. This level of success is the stepping stone for taking this market position in the European caravan segment to the next level. Giti and STARCO recently made a new agreement that gives STARCO exclusive rights for the OEM market to the GT Radial KargoMax product range, building on a partnership dating back more than 10 years.
"We offer a range of complete wheel and tyres solutions for motorhomes and caravans. The premium and standard tyres are delivered assembled on both alloy and steel wheels," states Jones.
"Unlike our competitors, we don't just offer a range of alloys with designs chosen by us. We do of course have standard styles, but what appeals more and more to manufacturers is the option to have a bespoke design, thus creating and enforcing their own brand identity. Once a design is chosen, we then look at the paint and finish. The customer can choose their preferred paint colour, or a diamond cut finish with lacquer."
Drop by stand 1429 hall 1 to have a chat about how wheels and tyres impact the caravan journey.
About GiTi
Headquartered in Singapore – Giti Tire is a global tire company, offering a complete range of quality tires and services – delivering to more than 130 countries worldwide and ranked 11th globally in yearly revenue by Tyre Press.
Media contact
Brian Lorentzen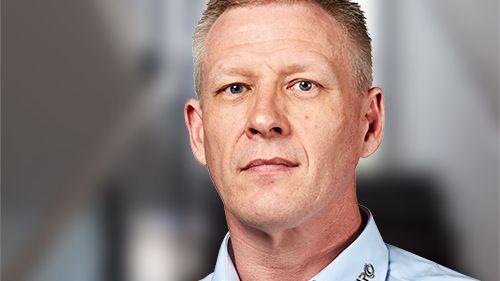 Sales contact
Shaun Jones
Six decades of continued innovation and excellence as a global leader in tyre development and manufacturingOur mother company, Kenda, one of the world's leading tyre manufacturers, recently commemorated its 60th Anniversary with a celebration at its Kenda American...