In recent years, the manufacturing industry in Europe was characterised by a wave of outsourcing and relocation to low-cost countries. Today, the trend is somewhat turning and we are seeing factories returning to Europe. Low labour costs are replaced with automation, high product quality, flexibility and short delivery times. The continued Chinese price pressure impacts STARCO's competitiveness, yet the British STARCO factory manufactured record-breaking 46,000 tyres in June and orders keep rising. Why?
Since the launch of the STARCO Flex Pro puncture-free wheelbarrow tyres in 2006 and the STARCO Flex iCore in 2014, the concept of puncture-free tyres has been adopted by many manufacturers and aftermarket distributors worldwide. Cheaper products keep popping up, but they don't match STARCO's quality or reliability.
"We are alert and aware of the cheaper options, however we are quite confident in our wheel and tyre solutions for wheel barrows, and we have very strong relationships with market-leading manufacturers throughout Europe," explains Henno Plaggenborg, STARCO Segment Director for Light Transportation.
STARCO's wheel and polyurethane puncture-proof tyres are designed by STARCO and manufactured in their UK factory in Crewe. The factory serves other industries, but its main focus is on wheels and tyres. In 2015, 60 percent of the turnover came from wheels with polyurethane tyres, whilst STARCO expect the number to be 80 percent this year and increase even further in the coming years.
"We are competitive on many parameters," states the proud and passionate factory manager, Mike Andrews, at STARCO's UK factory in Crewe. He continues: "We are consistently and constantly looking at materials and processes to improve our competitiveness. Today, our actual production time of the polyurethane tyre is 80 seconds due to our unique, patented manufacturing process where the polyurethane foam is moulded directly onto the plastic wheel." The factory keeps making the processes more efficient, investing in machinery in fact recently acquired a new robot to increase the level of automation.
The polyurethane material has the benefits of being light in weight, hard wearing, good shock absorption and fantastic resistance toward chemicals, ozone and UV attack, making it perfect for tyres. STARCO Flex Lite accounts for 25 percent of the puncture proof tyres STARCO manufactures, however the interest from the market indicates a potential overtake by the newer STARCO Flex iCore with a better shock absorption and reduced cost.
"Besides our superior quality, we are also aware that customers value the option for consignment stock, just-in-time deliveries, preferential payment terms for key customers and our compliance to European law," Andrews explains.
"A few years back, some customer chose to get their wheelbarrow wheels from cheaper manufacturers. We simply cannot – and will not – compromise on the product quality to be price competitive with these products, " explains Plaggenborg and adds: "Now we fortunately see a tendency of the very same customers coming back to us with an understanding and acceptance to paying a little extra for a better quality and stronger compliance process of European legislation related to health and environmental protection."
The STARCO range of tyres and wheels for wheelbarrows also holds solutions not manufactured in-house to accommodate different customer needs and a broader price range. This is primarily container sales that go from STARCO's supplier directly to the customer. Hence STARCO's compliance processes are strict and samples tested from each container shipped from China to Europe.
"Our many years of experience of the various applications, combined with our knowledge of materials really sets us apart from our competitors," states Mike Andrews and smiles, "in particular the Chinese ones."
STARCO DML was established in 1997 with a focus on supplying automotive customers with for instance bushes, bearings and interior components. Later the factory found its niche and since 2005 where STARCO acquired the factory the focus gradually switched to wheels and tyres. Today, STARCO's factory in the UK is one of Europe's premier plastic wheel producers and the largest puncture-proof tyre manufacturer.
About STARCO DML
STARCO DML was established in 1997 with a focus on supplying automotive customers.
Later the factory found its niche and since 2005 where STARCO acquired the factory the focus gradually switched to wheels and tyres.
Media Contact
Sarah Møller Lundberg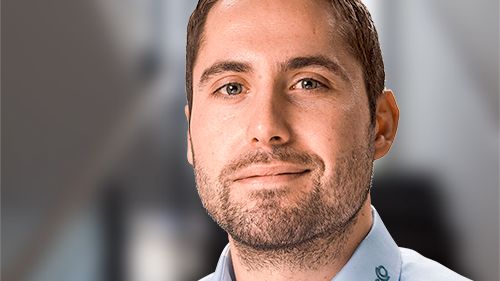 Sales contact
Charly Fontanella
In order to drive further technical improvements and leverage on synergies in the global technical setup, STARCO and Kenda are combining the two technical teams in Europe. This is a step in Kenda's significant investments in research and development in technical setup...