A strong partner in dual wheel solutions and made-to-measure wheels
A strong partner in dual wheel solutions and made-to-measure wheels 
A strong partner in dual wheel solutions and made-to-measure wheels
Our OEM customers can expect market-leading dual wheel solutions and made to-measure wheels through focus on innovation, quality and ease of use.
We have worked with dual wheel solutions since the 1970s. Today, we partner with market-leading tractor manufacturers and selected national distributors across Europe.
Initially, the STARCO dual wheel system was designed for tough conditions in the Swiss Alps in the 1970s, later we developed the solution to match the variation of demands for tractors across Europe. Farmers use dual wheels for various reasons, but mainly to gain better traction, to improve stability, for less soil compression and to make their tractor more versatile.
Dual wheels are primarily used for agricultural tractors, however we see the dual and made-to-measure wheels used across diverse industries and for various applications, for instance small wheel loaders, tool carriers, maintenance vehicles and some specialised industrial applications like huge platform trailers to transport windmill towers into fields.
High-quality standard or bespoke dual wheel and made-to-measure solutions up to 54" to fit any application.
Duals wheel are known from large agricultural tractors, but the benefits of dual wheels can improve the performance of various applications such as harvesters, row-cropping, mini loaders, tillage systems and mountain tractors.
With our application insight and technical know-how, we advise customers and ensure the optimum dual wheel or made-to-measure solution no matter if standard or bespoke solutions are needed.
Our in-house dedicated dual wheel development team ensure thoroughly tested and certified solutions.
We understand the market and new requirements. Together with OEMs, machinery distributors and end-users, we identify the need for new solutions and new ways of using duals. We are practitioners with hand-on experience, yet we have a professional setup when it comes to both gaining market and user insight, working with new ideas, and managing developing and testing of new solutions.
We have a dedicated engineering team for dual and made-to-measure wheels working closely with other parts of our organisation. We use various methods during the development process, for instance 3D modelling and FEA (Finite Element Analysis) to explore load and stress points.
We keep up to date on legislative matters, for instance by being a member of ETRTO and EUWA. We ensure thorough documentation and compliance with international and industry standards. Our test and certification setup includes internal test facilities, external auditors (for instance TÜV) and field tests in collaboration with OEM or end-users.
Specialised steel wheel manufacturing setup for both high and low production volumes, all at OEM quality levels.
In our Croatian ISO 9001-certified factory we have dedicated facilities and production lines for our dual wheel and made-to-measure production. Here we can efficiently produce discs or spacers that vary in size and shape. This gives us and our customers a great flexibility when it comes to the low quantity that we can produce through our tailored setup.
Our unique production technique ensures high-quality products, and e-coating and powder-paint ensures a high-quality durable finish.
Key components & solutions
Standard or bespoke dual wheel solutions to fit any application with our high-quality clamp system and proven spacer technology. 
STARCO Clamp System
Formerly known as the GS Schaad system, STARCO's clamp systems for mounting duals are simple and safe to use. Our proven high-quality clamp system for more than 600hp tractors is manufactured in our ISO-9001 Croatian factory.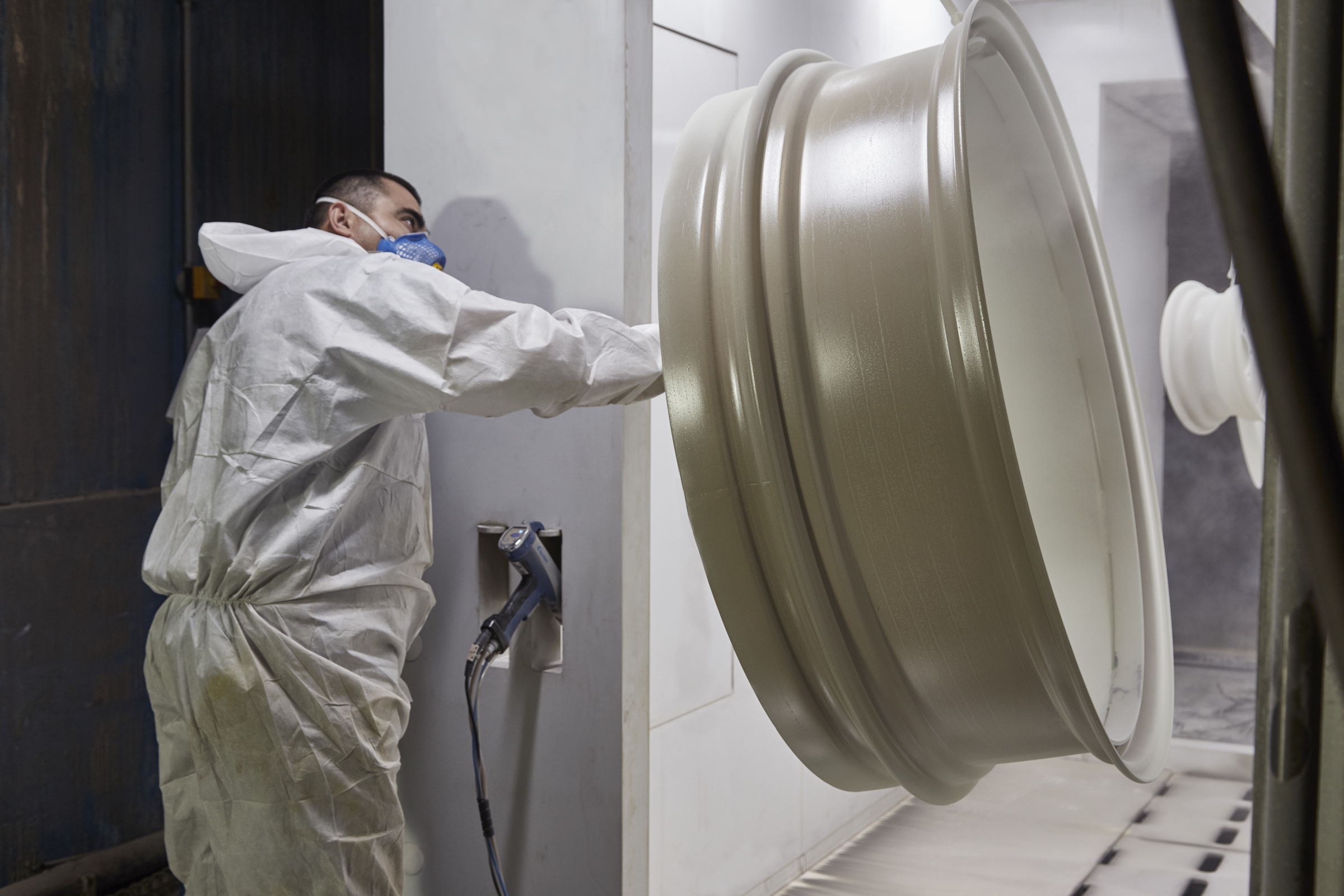 STARCO Spacer Ring
Our proven spacer technology for mounting duals is a unique stepped spacer and is manufactured from a single, spun formed ring in our Croatian factory. These duals are calibrated twice to ensure an accurate fit for maximum power transfer and reliability.
Our spacer technology allows for mounting to the mother wheel without additional welding.
SOK Solution
Our dual wheel solution for tool carriers, utility vehicles and light trucks enables all the benefits of dual wheels, such as improved stability, reduced ground pressure and increased traction.
Sales contact
Are you a manufacturer of tractors and would like to discuss clever wheel and tyre solutions for your applications? Please do not hesitate to contact me.
Andreas Thorborg
Segment Director, Agricultural
+49 172 44 63 741