Want a brief introduction to what ECE117 means to your business?
We understand that the ever-changing jungle of requirements for wheels and tyres is pretty hard to grasp if you're not a tyre and wheel expert. Below is a guideline to help you navigate and distinguish between the NEED to know and the NICE to know about ECE –requirements as a manufacturer of vehicles that use passenger car, commercial light truck or truck tyres.
We met STARCO's technical director Mike Green, who joined STARCO in 2006, for a chat about ECE requirements – and a specific focus on ECE117.
What is UNECE?
"UNECE is short for The United Nations Economic Commission for Europe. It was created in 1947 to encourage economic cooperation between its member states. They create regulations for goods sold into the European markets. These regulations help to ensure that the products being sold to the people of Europe conform to a minimum requirement," explains Green.
What is ECE117?
"Regulation R117 came into force on 1st November 2012. It affects passenger car, commercial light truck and truck tyres. Its basic purpose is to increase the safety and environmental and economic efficiency of road transport by the measurement of fuel-efficiency, wet grip and tyre noise. This is in order to make it easier for end-users to make an informed decision, and to encourage the uptake of fuel-efficient and safe tyres with low noise levels"
What is tricky about ECE117?
"The tricky thing about ECE117 is that it is a staged introduction of the different limits for sound, wet grip and rolling resistance with a different timeline for each category of tyre: Passenger Car (category 1), Commercial Light Truck (category 2) or Truck (category 3).
Things then get really complicated, because we also have to consider an EU directive that is not just related to the tyre, but also the vehicle to which the tyre is fitted. The directive is called Whole Vehicle Type Approval (EC 661/2009) and specifies the R117 levels a tyre must achieve when:
Fitted to a new vehicle that is to be type-approved
Fitted to a new vehicle that has already been type-approved
Fitted in the replacement market
As a manufacturer, to what do I need to pay special attention?
"As a manufacturer you need to know what the minimum marking requirements are for the tyres that are fitted to vehicles that you produce," states Mike Green. He continues:
"These minimum requirements are:
A new vehicle that is to go for type approval up to 31st October 2017 needs to comply with S2WR1 for passenger car tyres or S2R1 for commercial light trucks or trucks.
A new vehicle that is to go for type approval from 1st November 2017 needs to comply with S2WR2 for passenger car tyres or S2R2 for commercial light truck or truck tyres.
Vehicles that are already type-approved need to comply with S2WR1 for passenger car tyres or S2R1 for commercial light truck or truck tyres.
The tyres in compliance are marked with S2WR1, S2R1, S2WR2 and S2R2 respectively."
Where would I find these markings?
The markings will appear on one sidewall of the tyre and will look like this:
What's just nice to know?
"Being a customer of STARCO, you can leave it up to us to supply you with the correct tyres for your production," ensures Mike Green.
How often do they change?
"The existing timeline for the changes to the tyres finalises in November 2020 when every tyre in all the concerned categories shall have to have the minimum marking of S2WR2.
Currently there are no plans that we know of for any further changes to this regulation, but our dedicated Technical Group are closely following the situation and will keep our customers updated when relevant."
Media contact
Brian Lorentzen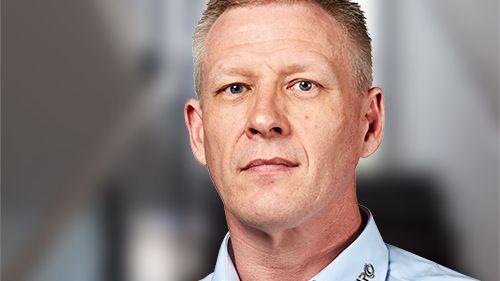 Sales contact
Shaun Jones
Six decades of continued innovation and excellence as a global leader in tyre development and manufacturingOur mother company, Kenda, one of the world's leading tyre manufacturers, recently commemorated its 60th Anniversary with a celebration at its Kenda American...