Complete solutions and optimum compatibility is the new black (and round)
One and a half years have gone by since STARCO started to serve more than 70 new trailer-customers as a part of a larger business deal with Bohnenkamp. Most customers have, during the transition, changed to STARCO's product portfolio of complete wheel solutions. One of the customers is German trailer producer wm meyer, which recently committed to the next period with STARCO as sole supplier.
"The transition from our previous supplier to STARCO has been smooth. We are always looking for excellent quality at competitive prices – here, STARCO is doing well. Apart from that, we get our wheels on time," says Dr Uwe Meyer from wm meyer, one of the top five trailer manufacturers in Germany.
Our existing agreement provides full assembly wheel and tyre solutions to wm meyer's complete product range of professional trailers ranging from 750-3,500 kg. In a recent customer survey wm meyer scored STARCO index 94 in Satisfaction score, 100 in Reputation score and 100 in Net Promoter score, which is indicative of the loyalty of the customer.
"A major transition like this involving new products, new supply setup and new relations, will always present some challenges; however, I am extremely happy to see the new relationships getting settled and good customer partnerships growing," says Shaun Jones, Segment Director for the Trailer & Caravan segment in STARCO.
wm meyer is fitting different STARCO branded complete wheel and tyre solutions, and also the popular premium GT tyres on STARCO wheels.
"We recommend GT tyres as the premium trailer tyre, supplementing our own standard solutions KargoMax and MasterTrail," explains Shaun Jones, who continues: "the premium and standard products have tyre patterns designed specifically for trailers and caravans, whereas the budget tyres are more all-round."
The good relationship between GT and STARCO goes more than ten years back. The dedication to the trailer market from both sides has been a factor to drive STARCO to the leading position they have today in the European trailer market, with more than 30 percent of the market share.
"Customers partner with us for different reasons; however, they do so more particularly because we are the only manufacturer of both wheels and tyres. This enables us to ensure maximum compatibility between the wheel and the tyre, and supply of the complete solution. We have a true ownership of the entire value chain – from product development to delivery of the complete solution," explains Jones, stating that in some cases this allows STARCO to "cut out the middle man" and hence simplify the supply to the OEM customer.
Many of the new STARCO customers have been reviewing the combinations fitted to their product ranges in close collaboration with STARCO in search of optimisation.
"Most customers have already changed to STARCO tyres and wheels. This is a better solution for the customer both in regards of cost, quality and supply," says Jones. The primary reason for this being a better solution is to be found in the optimum match between the tyre and the wheel in terms of both performance and lifetime of the tyre. "So, even though customers very often just want something 'black-and-round', there are good arguments for paying attention to other parameters than cost," states Jones.
STARCO range for trailers
The unique, radial STARCO tyres designed for trailers and caravans are:
STARCO EcoTrail – for light-duty, single-axle trailers and mid-range tandem trailers with a loading of up to 1,000 kg per axle.
STARCO KargoTrail – for single-axle trailers and tandem trailers with a loading of up to 1,300 kg per axle.
STARCO MasterTrail – for heavy load trailers with a loading of up to 2,500 kg per axle.
All three series are designed and developed internally. Every STARCO tyre benefits from an optimal tyre design. They are each designed to provide good grip and water dissipation, optimal shock absorption, and a long service life, without unnecessary mass that can impair heat dissipation and lead to more rapid tyre wear. Ultimate compatibility for better performance.
About wm meyer
The German family-business wm meyer® was founded in 1965. The company developed from a one-man operation into one of the largest European manufacturers of car and truck trailers in the weight class up to 3.5 t. wm meyer produces 10,000 trailers a year, employs 150 employees and is represented by 700 specialist dealers.
Media Contact
Sarah Møller Lundberg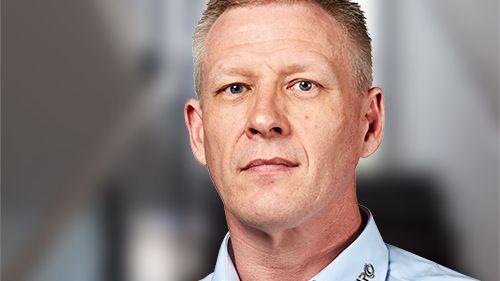 Sales contact
Shaun Jones
In order to drive further technical improvements and leverage on synergies in the global technical setup, STARCO and Kenda are combining the two technical teams in Europe. This is a step in Kenda's significant investments in research and development in technical setup...