Unique 20" solution: Low volume – great potential
This month at the GaLaBau fair in Germany, the tractor and machine manufacturer Sauerburger presented a new wheel solution for their tool carrier flagship Grip 4. The wheel solution copes with a heavier load, higher speeds and has a good grip on slopes. 
Together with over 1,300 other exhibitors and 64,000 trade visitors, STARCO joined the GaLaBau exhibition. At the fair, Sauerburger, a STARCO customer since 2009 known for high technical ambitions and great quality, presented a new machine with a customised wheel solution.
"As a part of developing our new Grip 4 we acknowledged that there were no tyre and wheel solutions on the market that fitted our machine 100 per cent. Therefore, we decided to find a specialised partner to join forces with," says Firmin Hoffner, Technical Manager at Sauerburger.
STARCO has been Sauerburger's partner for special wheel solutions for many years. Today, they manufacture and supply the STARCO Alptrak 425/50-18. Hence, Sauerburger thought of STARCO as the right partner to drive the development project for a new generation of 20" tyres forward. After thorough supplier investigation, STARCO saw Alliance Tire Groups (ATG) as a great partner in the development project. Based on market investigation, ATG identified the potential for a new generation of 20"tyres. Thus, the development project to make the optimal tool carrier tyre solution for the customer was begun.
"In general, we see a need for more efficient machines. This means both bigger and heavier, which all impacts various parts of the machine, as well as the wheels," says Hoffner from Sauerburger. He continues: "We are very happy to explain how the new wheel solution for our Grip 4 developed in good cooperation with STARCO and ATG."
The new wheel solution presented by Sauerburger at GaLaBau is the 500/55R20 Alliance Lawn Master in combination with a customised 16.00×20 STARCO wheel.
The 20" steel wheel solution is produced in STARCO's ISO9001-certified Croatian factory and the Alliance 20" tyre is currently being made as a prototype.
"We are currently running final tests and will launch to the market soon," says Gorjana Matic, Sales Manager OEM Europe from Alliance, who explains that the company is seldom involved in projects where the volume is this low. "But we really see great potential for this tyre, because we know that various manufacturers are looking for a wheel solution with these exact specifications and standards."
The new 20" wheel solution is expected to be available for other machine manufacturers later this year.
"As with other customers, we are looking into the possibility of supplying with a just-in-time setup, where together with the customer we create a better flow in the supply chain and deliver fitted wheels directly into their production line," explains Andreas Thorborg, Business Development Manager at STARCO.
STARCO is currently investing in its manufacturing setup so that it can be a strong partner when it comes to both low and high volume steel wheels. For instance, STARCO recently implemented a new self-developed paint chain in their Croatian factory, which improved capacity by more than 30 per cent.
Even though Sauerburger today belongs to STARCO's Tractor segment, the expertise involved in this development project holds many similarities to various customers and projects in the Specialised Vehicles segment.
Picture text: The Sauerburger owner Franz Sauerburger (right) and STARCO Sales Manager Dieter Polz (left) together in front of the GRIP 4 on the Sauerburger stand, GaLaBau Exhibition in Germany.
About Sauerburger
Sauerburger Tractors and Machines GmbH is a family-owned company with over 50 years of experience that specialises in manufacturing machines for farming, viniculture, pomiculture, urban and forestry. The company is German, but the brand is used worldwide.
About ATG (ALLIANCE TIRE GROUP)
Alliance Tire Group specialises in the design, development, manufacturing and marketing of Agricultural, Forestry, Construction, Industrial and Earthmoving tyres under the Alliance, Galaxy and Primex brands.
Media Contact
Sarah Møller Lundberg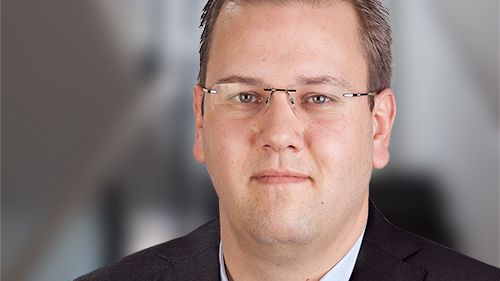 Sales contact
Axel Werner
Afin de générer de nouvelles améliorations techniques et de tirer parti des synergies dans la configuration technique mondiale, STARCO et Kenda combinent leurs équipes techniques en Europe. Il s'agit d'une étape dans les investissements importants de Kenda à la fois...