Clever wheel and tyre solutions for specialised vehicles
High tech vehicles
Clever wheel and tyre solutions for specialised vehicles
High tech vehicles
We partner with market-leading manufacturers of specialised and often niche applications. Together, we develop wheel solutions that improve performance and meet the special requirements of each specific application.
Our wheel solutions for specialised vehicles come up when a standard solution just would not work. In most cases, these solutions are characterised by being for heavy duty and/or complex vehicles, low volume and high-quality expectations. For instance, fire trucks for airports, machinery for mountainous areas, slurry tankers and transport platforms.
We raise the bar when it comes to steel wheel development and performance. Due to our many years of experience in partnering with niche manufactures, we have accumulated second to none know-how in this field.
A development partner that takes project ownership from idea to the final, special solution.
Our application insight, extensive experience and bespoke solutions enable safe and better performance of the application. Taking the technical requirements into account, we advise on the optimum match between the vehicle, the wheel and the tyre. Very rarely, standard wheel solutions will do the job for these special vehicles, hence specialists' know-how is needed to ensure the optimum performance. We advise our OEM customers with insight in both applications and geographical market.
Bespoke, high-quality wheel solutions designed to improve performance of the application.
Contrary to many bespoke solutions in the market, our bespoke solutions do not look like something made by the local blacksmith. This is because these solutions are designed and manufactured with the same resources and capabilities as we use for mass production to major European equipment manufacturers. We perform additional or customised quality checks when it is needed and ensure the required European certificates.
Flexible and specialised manufacturing of low and high-volume steel wheels.
We offer a high degree of flexibility and state-of-the-art product finish. All steel wheels manufactured by STARCO are e-coated, preventing corrosion and ensuring a high-quality durable finish. Various painting options are standard, and we offer basically any colour. Our quality standard is high – even when the volumes are low.
Our manufacturing and tooling setup are unique when come to adapting to special rim and desk designs, for instance special welding for more robustness. We do inhouse tooling manufacturing, maintenance and repair.
A total supply solution approach, driving excellent just-in-time deliveries and great service with focus on the customer's business.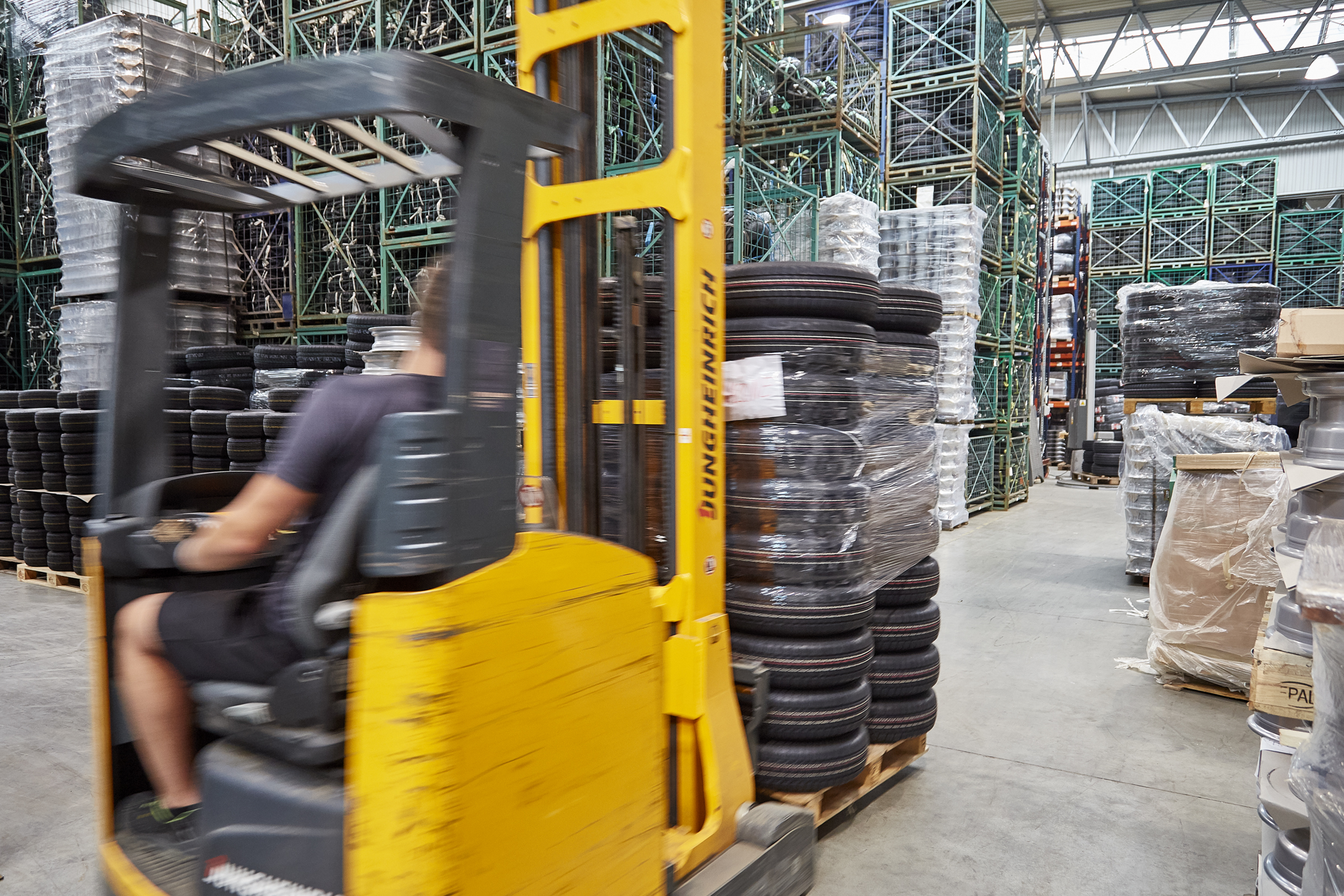 Our production-wise focus is on the wheel; however, for many of our customers we have integrated their selected tyre supplier in our supply chain. This means we fit the wheel and tyre and deliver a complete solution – sometimes in a just-in-time setup to their factory.
We are flexible in packaging and shipment and if something goes wrong or the customer needs further support, we have a strong service and claim handling setup.
Sales contact
Are you a manufacturer of Specialised vehicles and would like to discuss clever wheel and tyre solutions for your application? Please do not hesitate to contact me. 
Andreas Thorborg
Segment Director
+49 172 44 63 741