Clever wheel and tire solutions for agricultural implements
Soil preparation · Seed drills · Sprayers · Hay tedders · Bale machinery · Trailers
Clever wheel and tire solutions for agricultural implements
Soil preparation · Seed drills · Sprayers · Hay tedders · Bale machinery · Trailers
Clever wheel and tire solutions for agricultural implements
Soil preparation · Seed drills · Sprayers · Hay tedders · Bale machinery · Trailers
We join forces with original equipment manufacturers across Europe to develop and deliver standard or bespoke quality wheel and tire solutions that improve performance of agricultural implements.
We manufacture wheel and tire solutions to specification, and can contribute to the development process of new applications with our in-house wheel and tire expertise and application field know-how.
Through strong partnerships with our customers in the development phase, we ensure optimal solutions for the application, soil and environment, as well as minimising the down-time in the field.
Today, we partner with European market leading manufacturers of seed drills, hay tedders, harrows and more to develop innovative solutions, and support our customers in being one step ahead.
A selection of our bestselling solutions for agricultural implements
Agricultural implements
STARCO SG Flotation
STARCO HS Flotation
STARCO AW
STARCO RIB
Hay tedders, hay rakes and the likes:
STARCO HT
STARCO HT+
STARCO HT Pro
Heavy agricultural trailers used for road transport:
STARCO HS Flotation
STARCO SG Flotation
Flexible manufacturing and fitting setup specialised in both low and high-volume production of quality wheel solutions
Wheels for agricultural implements are manufactured in-house and tires are sourced from long-term suppliers. Our steel wheel factories in Croatia and China and specialty wheel factory in the UK manufacture wheels for agricultural implements. Our Croatian factory is also specialised in larger agricultural wheels up to 54" and our unique patented STARCO dual wheels system for small and larger tractors, mountain tractors and small wheel loaders used in the agricultural industry.
All steel wheels manufactured by STARCO are e-coated, ensuring rust prevention and a high-quality durable finish. Besides an outstanding finish, all wheels used for the agricultural industry are provided as standard with humps for optimum fitting, safely seated tires, improved stability and minimum damage in case of deflation.
High-quality standard or bespoke wheel solutions for optimal application performance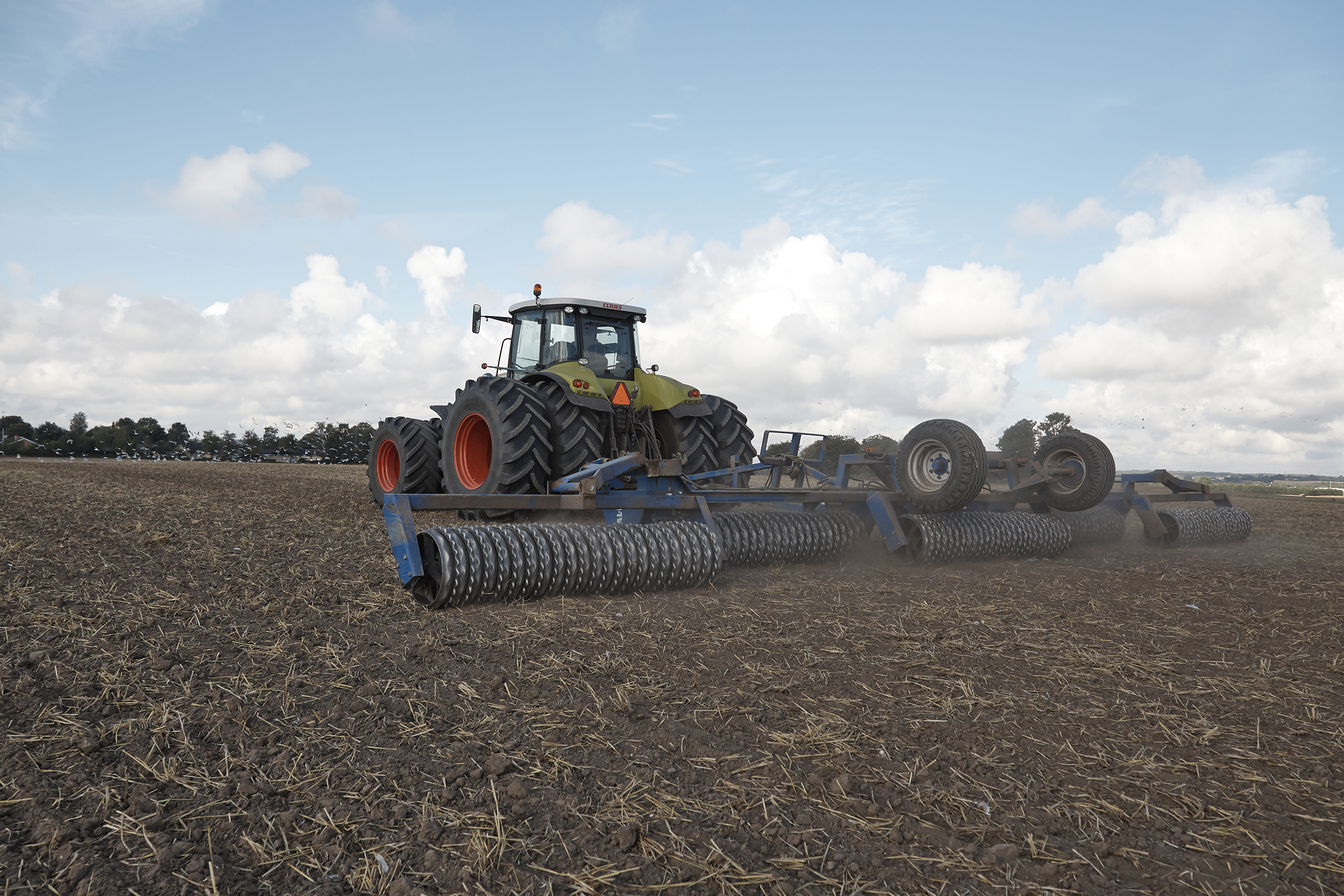 Our wheel and tire solutions cover all standard fittings in the market using flotation and AW tire patterns, as well as new and improved hay tedder tires. Within the standards, STARCO develops new dimensions, allowing more clearance for brake fitting – or for a larger axel fitting to match the new requirement of higher speed and load, as a result of larger tractors used in larger fields.
Our cross-industry application know-how and product portfolio allow us to think differently and use tires and wheels originally designed for one application for a totally different application due to similar environment, specifications and usage.
A strong development partner with extensive wheel and tire experience, application know-how and a focus on creating the optimum product and supply solution.
We know that price is often a key factor, but acknowledge the value of strong collaboration, so together we can optimise customers' product range and distribution flow. A long-term perspective often optimises the solutions and reduces cost too. Together with the customer, we optimise the distribution setup and specify a wheel and tire combination that better matches the application and area of use, or we simplify the wheel and tire combinations used across customers' product portfolios.
This is achieved through regular dialogue, joint development projects, on-site diagnostics or workshops with technical representatives from both parties. Adjusting flexibly delivery to match special needs or to support a production flow is also an important part of our entire solution setup; we see ourselves as a part of the flow ensuring a successful ending product/application, not just a supplier.
A selection of our customers within this segment
Sales contact
Are you a manufacturer of applications for agricultural implements and would like to discuss clever wheel and tyre solutions for your application? Please do not hesitate to contact me.
Andreas Thorborg
Segment Director, Agricultural Implements
+49 172 44 63 741