Clever wheel and tyre solutions for industrial vehicles
Dumpers · Industrial wheel loaders · Telehandlers · Skid steers · Fork lift trucks
Clever wheel and tyre solutions for industrial vehicles
Dumpers · Industrial wheel loaders · Telehandlers · Skid steers · Fork lift trucks
Clever wheel and tyre solutions for industrial vehicles
Dumpers · Industrial wheel loaders · Telehandlers · Skid steers · Fork lift trucks
We join forces with original equipment manufacturers to develop and deliver standard or bespoke wheel solutions to improve the performance of industrial vehicles.
We leverage on our leading position in site dumpers, wheels loaders and agricultural product range when partnering with manufactures of industrial vehicles. We see the demand for compact industrial vehicles is growing and want to put our expertise from other compact applications into play.
We have a standard range of assemblies and can offer a full supply setup; however we can also work as the integrator for customers that have a preferred tyre brand, a preferred partners or specific preferences. By doing so, we deliver complete solutions and minimize cost and complexity in the customer's supply chain.
Together with the customers, we optimise the distribution setup, the match between application and the wheel solution, or simplify the solutions across the customer's product portfolio.
Flexible wheel manufacturing and assembly setup specialised in both low and high-volume delivery of wheel and tyre solutions.
Most of our wheels for this segment are produced in our ISO-certified Croatian factory and fitted with STARCO or other premium brand tyres.
We have strong relationships with various tyre manufacturers, however when our customers have another tyre brand, we can smoothly adjust.
Our owner Kenda invest heavily in research and development globally and in Europe particularly.
This will support our development of tyres for the industrial vehicles.
All steel wheels manufactured by STARCO are e-coated, ensuring rust prevention and a high-quality durable finish. Next to an outstanding finish, all wheels used for the industrial industry are made in-house with automotive quality standards and solid documentation.
Standard or high-quality bespoke wheel and tyre solutions that go beyond industrial standards and ensure optimum application performance.
Our wheel and tyre solutions cover various standard fittings in the market, for instance our popular AS Dumper and MP Dumper range. We keep developing the standard solutions, however new and bespoke design is part of how we create value for many customers.
Our cross-industry application know-how and product portfolio allow us to think different and use tyres and wheels originally designed for one application for a totally different application. This is due to similar environment, specifications and usage. We know the European legislative variances across industries and ensure compliance.
Needless to say; we comply with and stay updated on legislative matters, for instance via our ETRTO membership. For the OEMs operating in both the USA and Europe we offer support for differences in legislative matters and standards.
A strong solution provider with extensive wheel and tyre experience ready to adjust supply setup to the customers' needs
We know that price is often a key factor but acknowledge the value of strong collaboration. By working closer, we optimise customers' product range and distribution flow. A long-term perspective often optimises the solutions and reduces costs for both parties.
Together with the customer, we optimise the distribution setup and specify a wheel and tyre combination that matches the application and area of use better, or we simplify the wheel and tyre combinations used across customers' product portfolios. If our customer plans expansion across the Atlantic, we are ready to follow.
We strive to deliver value beyond the products. These services differ from customer to customer and could be system integration for improved supply flow, integration of tyre pressure management, or onsite training or tailored packaging.
Bestselling products and solutions
A selection of our bestselling solutions for industrial vehicles
For dumpers and the like
STARCO AS Dumper
STARCO MP Dumper
For forklift truck
Kenda K610 Kinetics
STARCO Unicorn
STARCO Tusker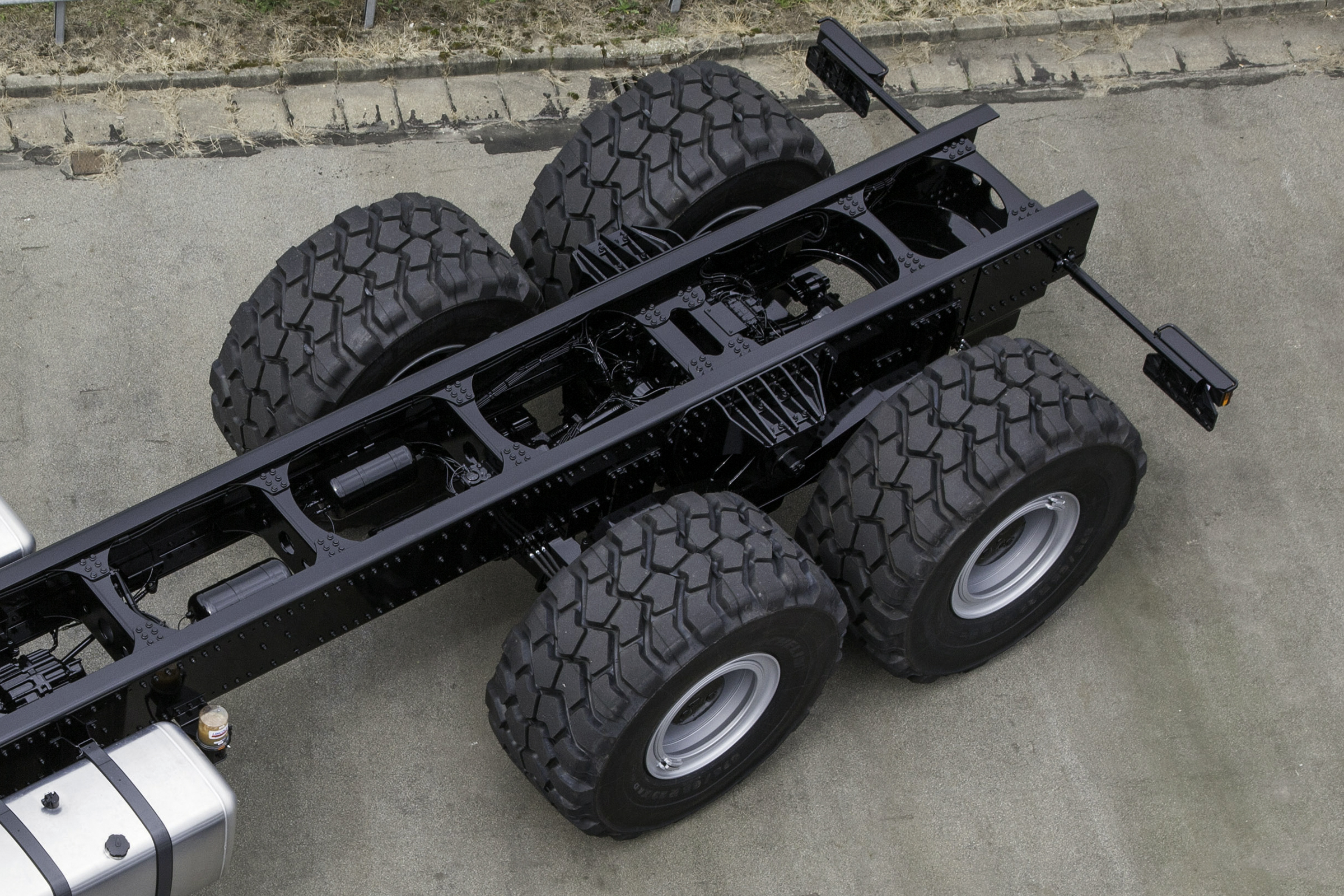 Bespoke applications 
Many of the manufacturers of industrial vehicles prefer bespoke solutions. This could be for all terrain forklifts, vineyard wheelbarrows or any new vehicle optimising processes when constructing house or building houses. Here we utilise our expertise in solutions for specialised vehicles.
A selection of our customers within this segment
Prolong the lifetime of your dumper tyres 
You find here maintenance tips to prolong lifetime of your dumper tyres.
The dumper is the workhorse on most construction sites. Its job is to move material from one place to another operating in a full-empty-full-empty cycle. For the majority of the time, dumpers are used off-road in deep mud and generally harsh conditions. This sets special requirements for the wheels and tyres.
Sales contact
Are you a manufacturer of industrial vehicles and would like to discuss clever wheel and tyre solutions for your applications? Please do not hesitate to contact me.
Christian de Wit
Sales Director
+31 68 271 12 03