We have a strong distribution network delivering to customers across Europe.
STARCO has eight distribution locations across Europe and strategic warehouses to ensure the right service level to our customers.
We continuously develop our distribution network to match current and future customer demand – both minor adjustments and long-term development in close collaboration with key customers.
We are ready to expand together with customers both in and outside of Europe, with, for example, a drop-warehouse close to the customer's production facility with a Kanban setup, securing just-in-time delivery.
Our fitting facilities are our main distribution centres.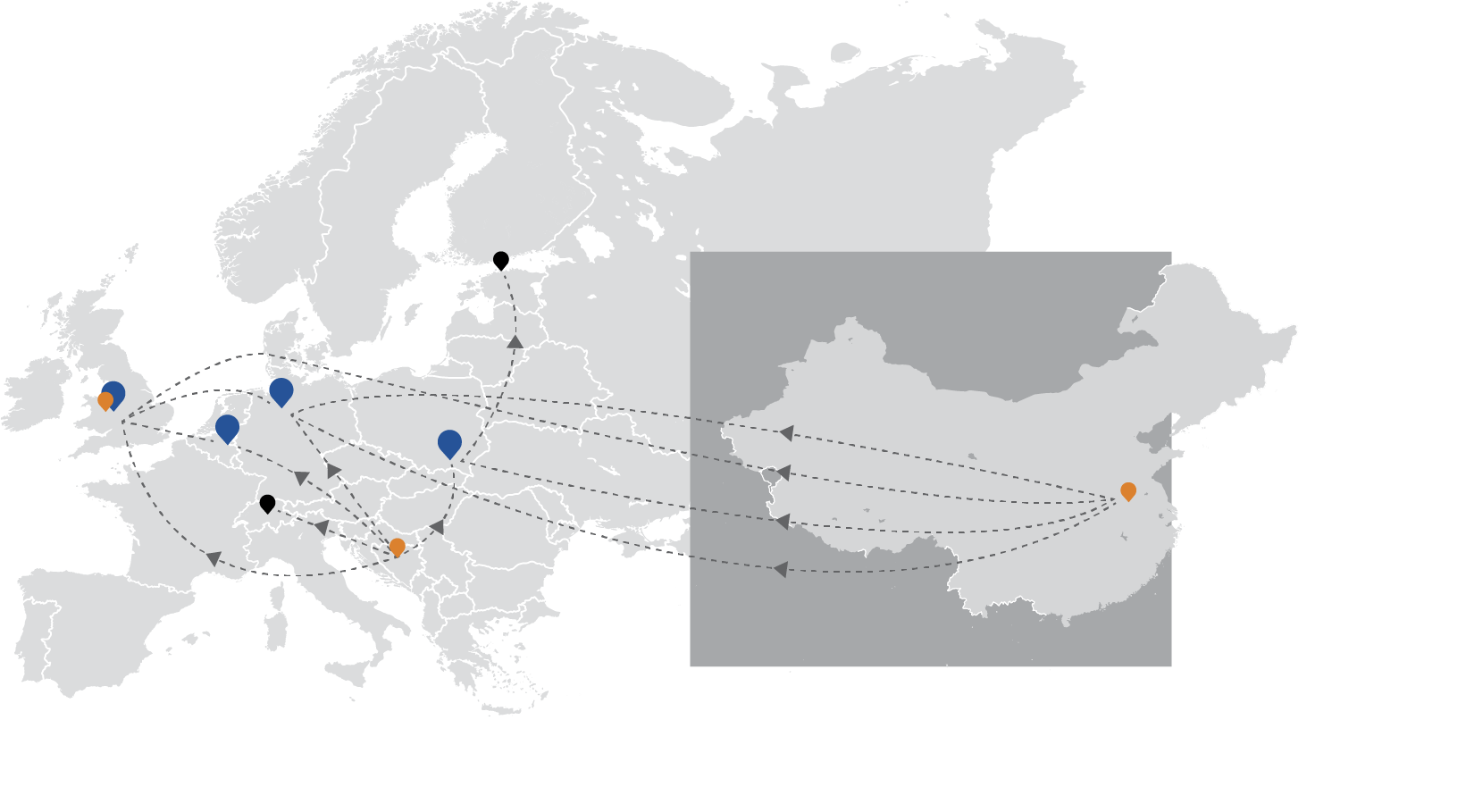 Main fitting and distribution locations
Winsen, Germany
Central Warehouse
Arendonk, Belgium
Main trailer and caravan fitting and distribution centre.
Mielec, Poland
Services both aftermarket and equipment manufacturers in primarily Eastern and Southern Europe.
Rugeley, UK
Services both aftermarket and equipment manufacturers in The United Kingdom.
Beli Manastir, Croatia
Besides being our largest factory, Beli Manastir also serves as fitting and distribution center.
Switzerland
Our Swiss subsidiary has focus on dual wheel and made-to-measure, and is Swiss distributor of KENDA's passenger car tyre range.