STARCO Flex lite® hits Las Vegas
This week the American Kenda subsidiary Martin Wheel takes a STARCO bestseller to the US market at the National Hardware Show in Las Vegas. On top of a large interest in the 10 to 15-inch solutions amongst end-users, the companies look forward to getting feedback from the US manufacturers and distributors.
STARCO experienced a growing demand from across the Atlantic for puncture proof STARCO Flex iCore® and Flex lite® ranges.
"We often experience requests for our popular puncture proof wheel solutions from the aftermarket, however today our focus is mainly on original equipment manufacturers," says Brian Lorentzen, Marketing Director at STARCO.
In this market segment, STARCO develops and manufactures light-weight and high-quality wheel and tyre solutions for almost any hand-pulled or hand-driven application and is European market-leading within light transportation – wheelbarrow wheels, sack trucks and trolleys. The high-quality range is manufactured in STARCO's British factory. This factory is one of Europe's premier plastic wheel producers and the largest puncture-proof tyre manufacturer.
"The polyurethane material we use for our puncture-proof tyres is light-weight, hard-wearing, has good shock absorption properties and demonstrates excellent resistance to most chemicals, ozone and UV attack," explains Mike Andrews, Factory Manager at STARCO DML.
He also stresses that, unlike many cheap, imported products from Asia, all STARCO manufactured products comply with REACH, meeting European standards and legislation. This helps to protect health and the environment by minimising and eliminating the use of potentially harmful chemicals.
"We will be displaying the STARCO Flex lite as part of our retail rack display," says Darrell Ruthrauff, General Manager at Martin Wheel. He continues: "Since many equipment makers of, for instance, wheel barrows, hand trucks and compressors are at the show displaying their products, it could give some OEM opportunities for the STARCO range."
Martin Wheel is one of Kenda's American subsidiaries. The ISO9001:2015-certified Martin Wheel Company has, for more than 60 years, manufactured and distributed specialty wheels, tyres and inner tubes for outdoor power equipment, lawn and garden, trailer, industrial, material handling, golf carts and utility vehicles.
In Europe, STARCO partners with market-leading OEMs. Amongst STARCO's OEM customers within the Light Transportation segment, you find Altrad Fort, Altrad Belle, Hörby Bruk, Håkonsson and Walsall Wheelbarrows. Learn more at starco.com/light-transportation.
The National Hardware Show runs 7-9 May in Las Vegas, USA. The Kenda company Martin Wheel displays at booth 7551.
Media contact
Brian Lorentzen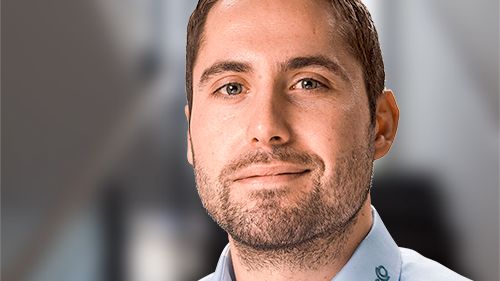 Sales contact
Charly Fontanella
Six decades of continued innovation and excellence as a global leader in tyre development and manufacturingOur mother company, Kenda, one of the world's leading tyre manufacturers, recently commemorated its 60th Anniversary with a celebration at its Kenda American...