When sustainability is not just a word
This year, STARCO's customer Hörby Bruk will celebrate their 100 years anniversary. Even though Swedish Hörby Bruk is built on tradition and quality and the products are known as classics, the company changed significantly over time. Here 'automation' and 'sustainability' has been gamechangers in the market and internally in the company.
Hörby Bruk and their Ekeby product line are well-known brands. For many years, Hörby has been the leading manufacturer of wheelbarrows and trolleys in Sweden. They also produce play equipment for private gardens.
"STARCO is our biggest and one of my most important supplier with more than 70.000 units a year," says Carina Lonhage, Purchasing Manager at Hörby Bruk. She continues: "STARCO has their speciality and we have ours, and we need to trust our suppliers' expertise to have a good relation and collaboration."
STARCO has been supplying Hörby complete wheel and tyre solutions for wheelbarrows and trolleys since 2013. STARCO took over the Chinese produced pneumatic tyres and introduced the puncture proof FlexLite® as an alternative.
"It made a huge difference for us that STARCO took over the dialogue and quality control on our Chinese products," says Lonhage. "They have people in China, conducting the quality control. Since quality is one of our core values it is vital that all components meet this".
The STARCO manufactured and patented FlexLite® really gained footing. "The FlexLite has a good potential in the aftermarket," says Göran Sjöberg, Managing Director at Hörby. "We grew significantly during 2019 and one of our future growth areas is aftermarket."
"It made a huge difference for us that STARCO took over the dialogue and quality control on our Chinese products," says Lonhage.
Together with STARCO, Hörby works on improved packaging, logistics and quality. In 2019 the two Hörby representatives visited STARCO's factory in Crewe, England.
"We were impressed the first time we visited STARCO DML. And this time we were amazed too," states Lonhage, and Sjöberg supplements: "Mike and Paul are just fantastic. Their eagerness to understand issues and innovate solutions is very rare."
The purpose of the visit was both you give Hörby insight in the production and to discuss future improvement ideas.
"It's a pleasure to welcome customers at our factories. The collaboration with Hörby is simply fun and good, because they know what they want, but always stay open-minded for other ideas and solutions. That makes the difference," says Charly Daniel Fontanella, Key Account Manager for the segment Light Transportation at STARCO.
Picture of Hörby Bruk 1920.
Changing whilst keeping tradition-bound
Even though Hörby is built on tradition and the products are known as classic the company changed significantly over time to adjust to new market conditions.
"For sure automation has been the biggest change for us," says Sjöberg. "75% of the work put into our products are done here in Sweden and to stay competitive, we need a certain level of automation."
Hörby started with the first robot in the 1980s and today various robots helps with everything from production to powder paint.
The Managing Director also highlights the change in value chain where collaboration with larger distributors and DIYs changed the logistic setup due to larger orders, larger batches and different customers service setup. "With the upcoming online market there will be a shift to more direct shipments," he states.
Resent years, sustainability has been heavily on the agenda in Sweden. "We made a lot of improvements when it comes to sustainability. For instance, the plastic we source, the suppliers we choose and the paint we use," says Sjöberg. "Well, even a better tyre makes a wheelbarrow more sustainable, because it last longer. And if you replace a flat tyre on an old barrow instead of scrapping the wheelbarrow, your wheelbarrow last longer too."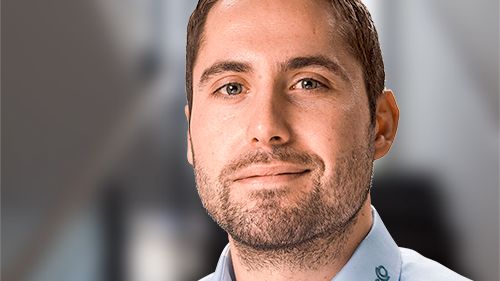 Sales contact
Charly Fontanella
Media contact
Brian Lorentzen
Six decades of continued innovation and excellence as a global leader in tyre development and manufacturingOur mother company, Kenda, one of the world's leading tyre manufacturers, recently commemorated its 60th Anniversary with a celebration at its Kenda American...